In order to publish content on Parrity, you must first join our author pool.

To do that, send us a sample of your content (blog, website, or another text sample ) trough the Author program link in the main menu.

Since Parrity is dedicated to maintaining content quality standards, not every piece of content or writing style will be suitable for publishing. Content with concrete practical / educational value and clear & easy to understand writing works best, for example:
"Hiring a company vs hiring a freelancer"
"The Top 4 Coworking Spaces in Chiang Mai for Digital Nomads"
"What tech stack should you use for your product?"
"How To Handle the Exhausting Pace of Technological Change"
& others
Once your application has been received, our team will get back to you with an answer on the email associated with the user applying for the author program.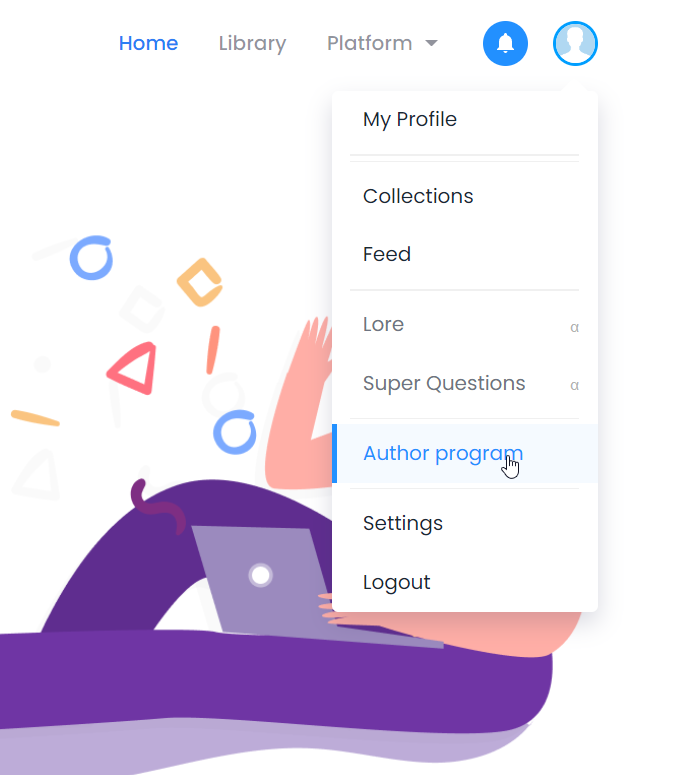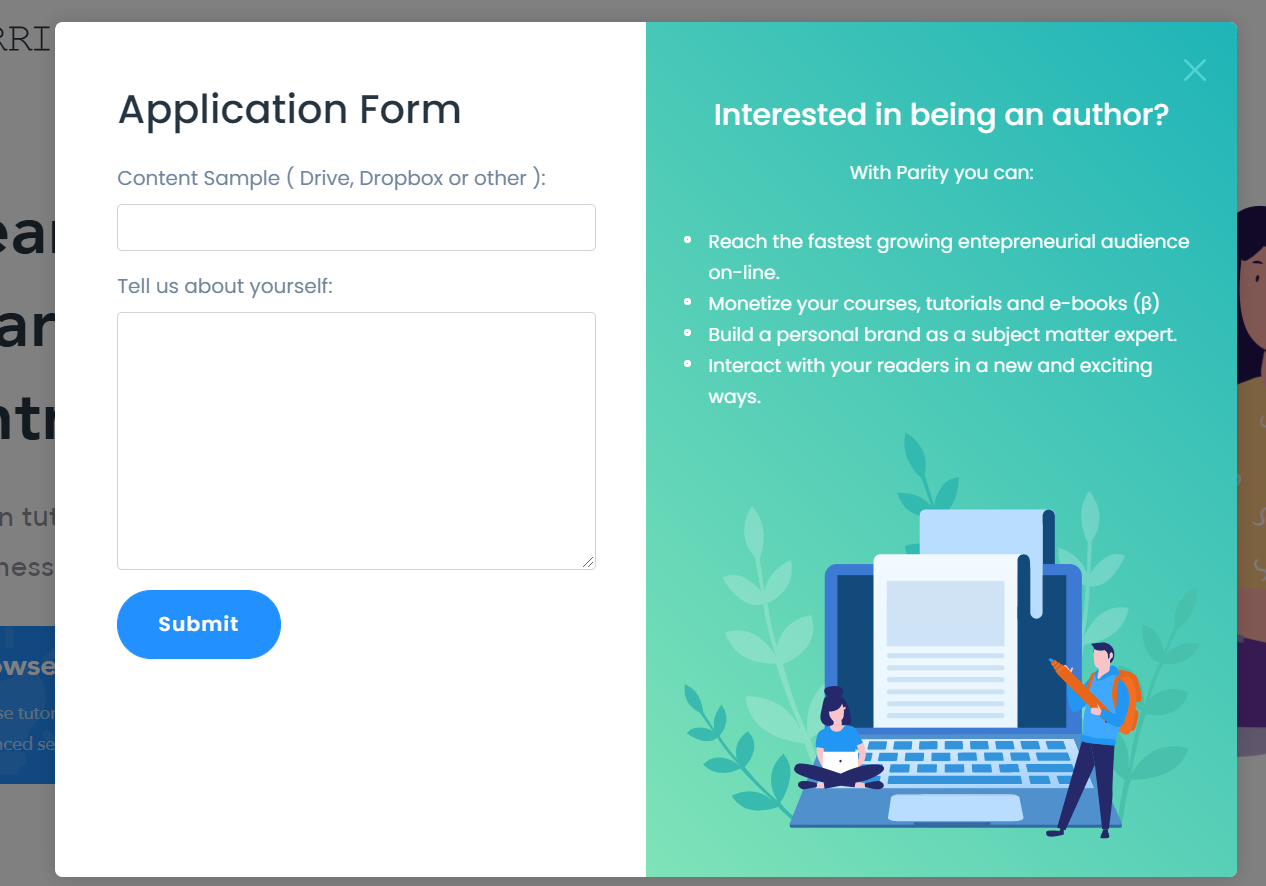 Happy publishing!
- The Parrity Team